Unitask Group – is not another IT company
Unitask Group is an ally
.
since 1994 is House of Human Talents excellence, and business innovation.

In 2020 Unitask Group will continue its strong dynamic of innovation, targeted investments, combining tradition and modernity, long-term vision and responsiveness, entrepreneurial spirit and a sense of responsibility.
In an environment that remains uncertain, we can count on the appeal of our initiatives and the agility of our teams to strengthen, once again in 2020, our leadership in the world of IT high quality products."
Best-of -Breed IT services

Efficiency- Driven performance

A Culture of flexibility

Robust innovation

Customized Delivery Models
Alex is the cofounder and the CEO of Unitask Group, established in 1994 with an emphasis on innovation and professionalism, and now has over 350 experts and technology leaders.
The Unitask Group includes seven subsidiaries and offers complementary IT solutions: Oracle systems, SAP systems, Customer Experience solutions - Oracle Siebel CRM and Salesforce, BI & Analytics, Cloud - AWS and Google, Integration, and Identity Management.
Alex believes that people are the most valuable capital at Unitask, and it is critical to bring the best and the brightest, invest in people and maintain a culture of excellence that offers opportunities to shine.
«Our people are of the highest level».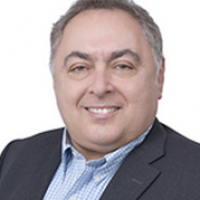 Alex Protas, President
Let's talk about your next Unique Task
Unitask Consulting USA
350 MOTOR PKWY., STE. 404
HAUPPAUGE, NY, 11788 USA
unitaskusa@unitask-inc.com
Let's talk about your next Unique Task
Unitask Group
49 Ha-Sivim St, Yanai Park
Petah Tikva, Israel
unitaskusa@unitask-inc.com